Cheesecake is a classic dessert that has been enjoyed for generations. It's creamy, tangy and sweet, making it the perfect end to any meal. Baked lemon cheesecake is a variation that combines the richness of a traditional cheesecake with the zesty flavour of fresh lemon, resulting in a dessert that is both indulgent and refreshing.
In this guide, we will take you through every step of the process to ensure that you end up with a perfectly baked lemon cheesecake every time.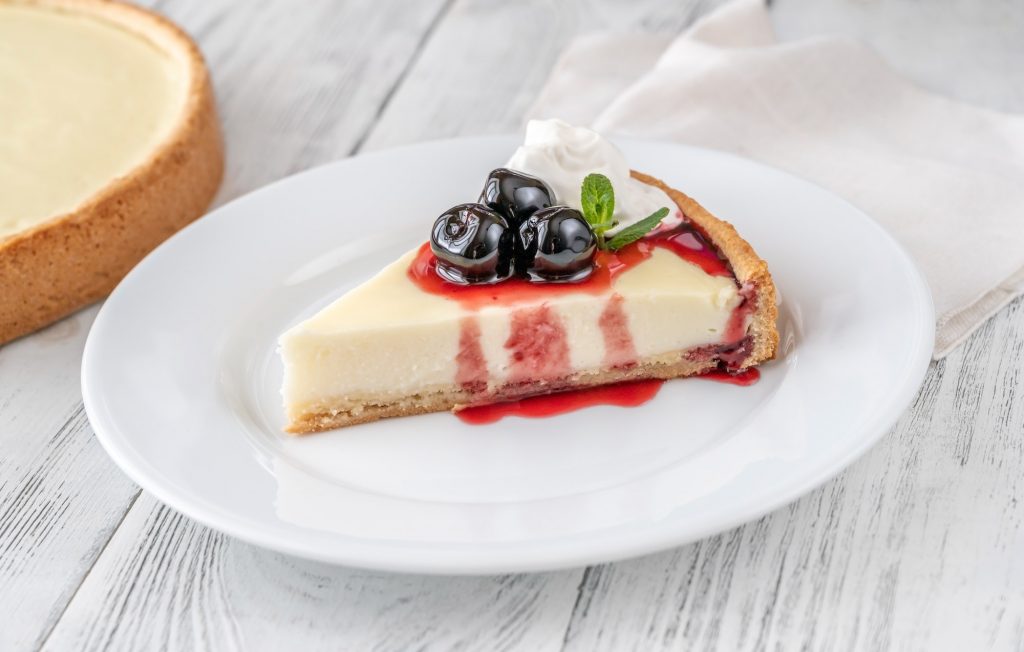 Ingredients
200g digestive biscuits
100g unsalted butter, melted
500g cream cheese
200g caster sugar
3 large eggs
2 large egg yolks
200ml double cream
Zest of 2 lemons
Juice of 2 lemons
1 tsp vanilla extract
Equipment
20cm springform cake tin
Food processor or rolling pin
Large mixing bowl
Electric mixer
Whisk
Grater
Sieve
Preparation
Preheat your oven to 180°C/350°F/gas 4.
Crush the digestive biscuits into fine crumbs using a food processor or rolling pin.
Mix the biscuit crumbs with the melted butter and press the mixture into the base of the springform cake tin.
Chill the container in the refrigerator for 10 minutes.
Making the Filling
In a large mixing bowl, beat the cream cheese and caster sugar until smooth and creamy.
Add the eggs and yolks one at a time, beating well after each addition.
Add the double cream, lemon zest, lemon juice and vanilla extract, and beat until fully combined.
Pour the mixture over the biscuit base in the tin and smooth the top with a spatula.
Baking
Place the tin on a baking tray and bake in the oven for 45-50 minutes until the edges are set, and the centre is still slightly wobbly.
Turn off the oven and leave the cheesecake to cool inside for 1 hour.
Remove the cheesecake from the oven and run a knife around the edges to loosen it from the tin. Leave to cool completely.
To Serve
Once the cheesecake has cooled completely, remove it from the tin and transfer it to a serving plate.
If desired, serve with a dollop of whipped cream and a sprinkle of lemon zest.
With these simple steps, you can bake a delicious and creamy baked lemon cheesecake that will impress your friends and family. Enjoy!
Conclusion
Baking a lemon cheesecake is a simple and rewarding process. With the right ingredients, equipment and a little bit of patience, you can create a dessert that is both delicious and beautiful. So, why not try it and see how amazing a home-baked lemon cheesecake can be?