Are you looking for a unique and delicious twist on traditional pancakes? Look no further than crispy rice pancakes! This dish combines the classic texture of pancakes with the crispy rice crunch for a truly unforgettable breakfast experience.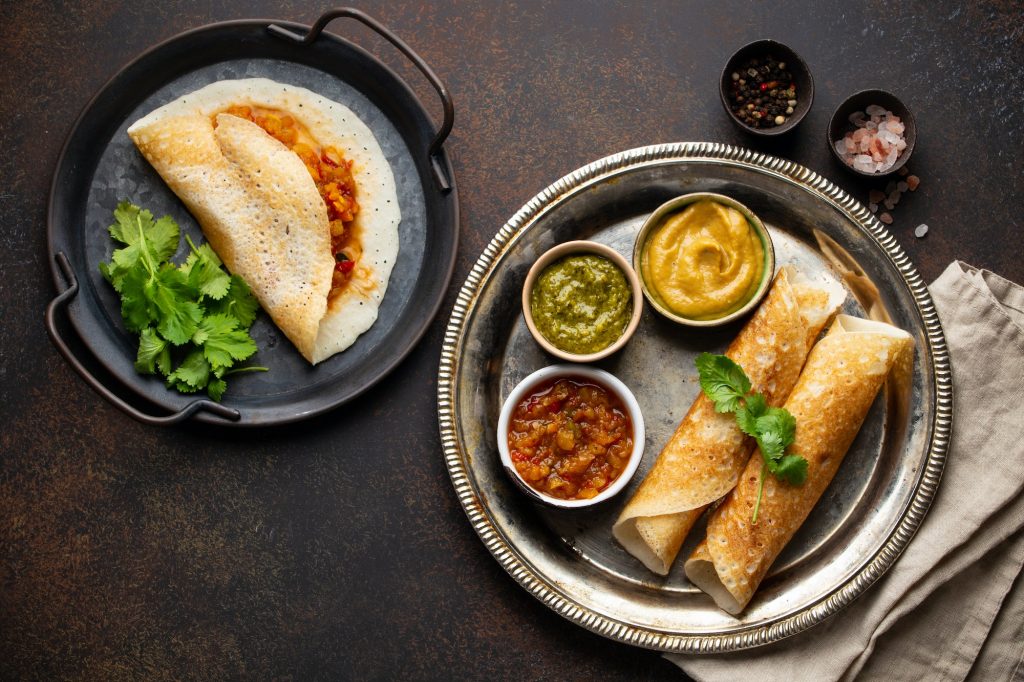 Ingredients
1 sachet of yeast (7g)
250ml lukewarm water
125g rice flour
Pinch of sea salt
1 tsp oil
1 heaped tsp jalfrezi curry paste
Method
Whisk the yeast into the lukewarm water in a bowl until it has dissolved.
Gradually add the rice flour and a pinch of salt, whisking until smooth.
Set aside the mixture and place a frying pan over medium heat with the oil and jalfrezi curry paste.
Once heated, pour the batter into the pan and cook until both sides are golden brown and crispy.
Serving Suggestions
Serve your crispy rice pancakes hot with a dollop of sour cream or your favourite dipping sauce. They can also be topped with fresh herbs, chopped nuts, or grated cheese for flavour and texture.
Tips and Tricks
Use a non-stick pan to ensure easy flipping and prevent sticking.
Experiment with different spices and seasonings to create your own unique twist on the dish.
For a crunchier texture, try adding panko breadcrumbs to the batter.
Conclusion
Crispy rice pancakes are a fun and delicious twist on traditional pancakes that are sure to become a new breakfast favourite. So why not give them a try and see for yourself? With just a few simple ingredients and a frying pan, you'll have a delicious and unique breakfast in no time.