As a longtime recipe developer and former food editor, I own a lot of cookbooks. Once in a while, though, something truly special will come along — the kind of book that resonates with you right away — and that's exactly what happened with SWEET. The photos are absolutely stunning, and the amount of care that went into each and every recipe is immediately apparent. Ottolenghi and Goh's work feels like a love letter to bakers everywhere.
What I appreciate the most about this book is the care that the authors have taken to ensuring that there are recipes for every skill level, but that even the most humble of these has an elevated touch. Peanut sandies get a sprinkling of demerara sugar, rugelach are filled with quince paste, brownies are swirled with halva and tahini, and Amaretto-spiked cheesecake is piled high with caramelized fresh apricots. The result is recipes that feel truly special; to bake something from SWEET is, without getting too corny about it, an expression of love.
If you were here for my previous chat about Ottolenghi recipes, you'll know that they're not always the simplest to execute, but this cake was incredibly simple to whip up (honestly, it was about 15 minutes of hands-on time), and turned out beautifully — rich, with the kind of heft and chew that a coconut cake has, and ridiculously buttery. I'd never made a water-based ganache before, but I loved how without the cream, the chocolate really sang, and it's bittersweetness was the perfect balance for the cake.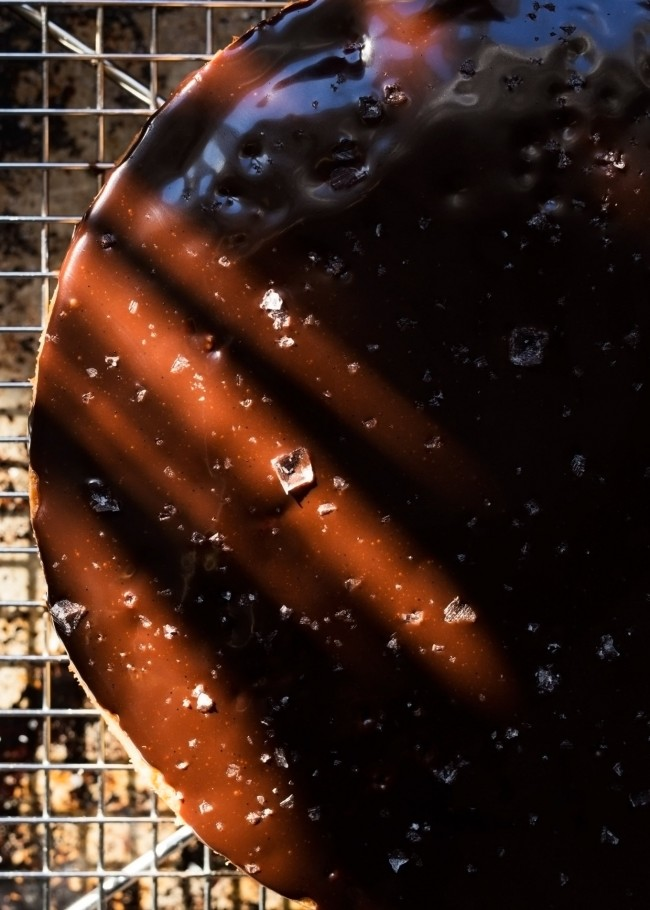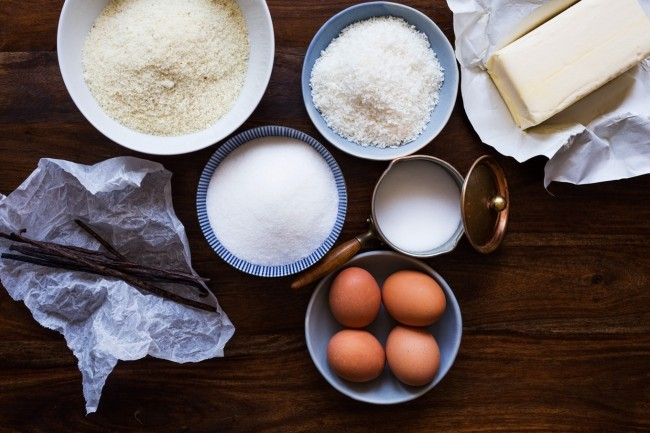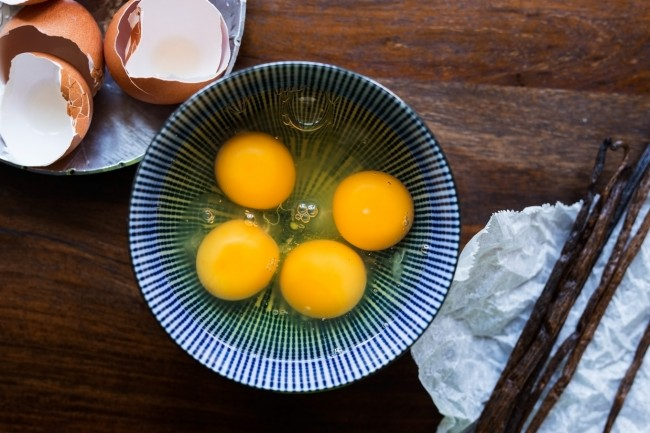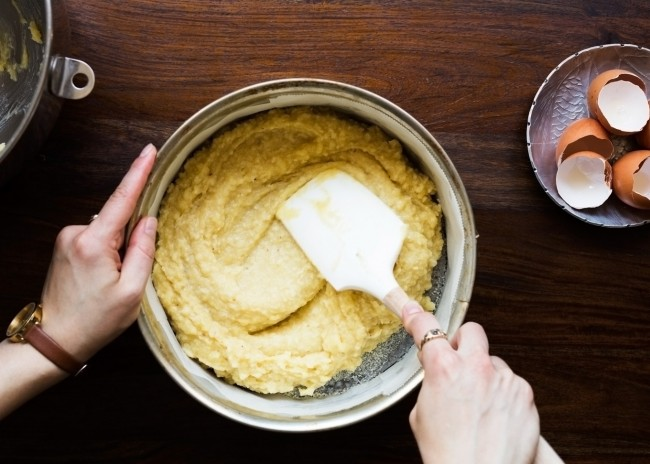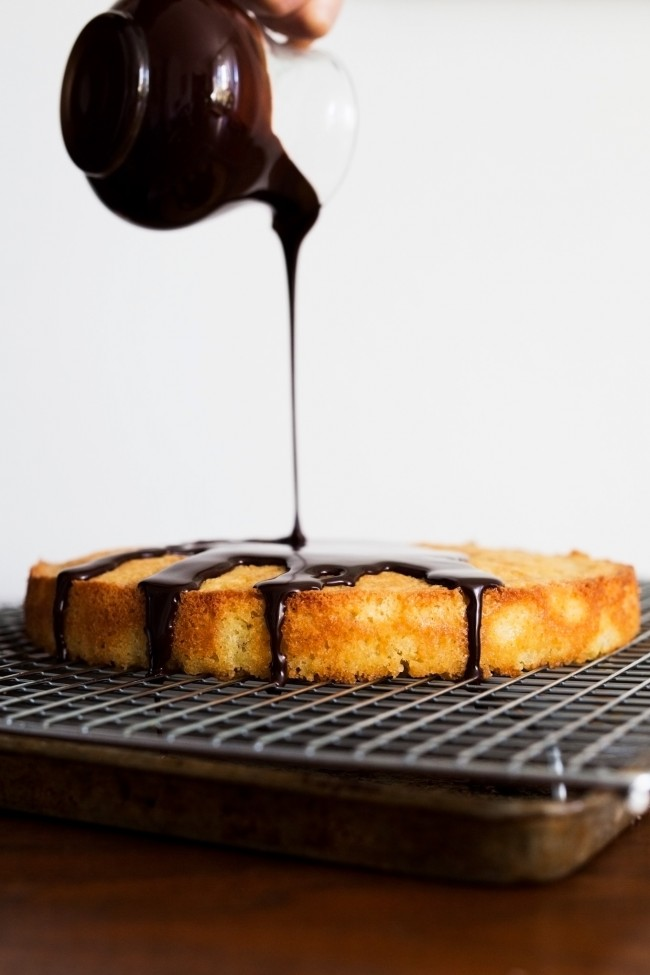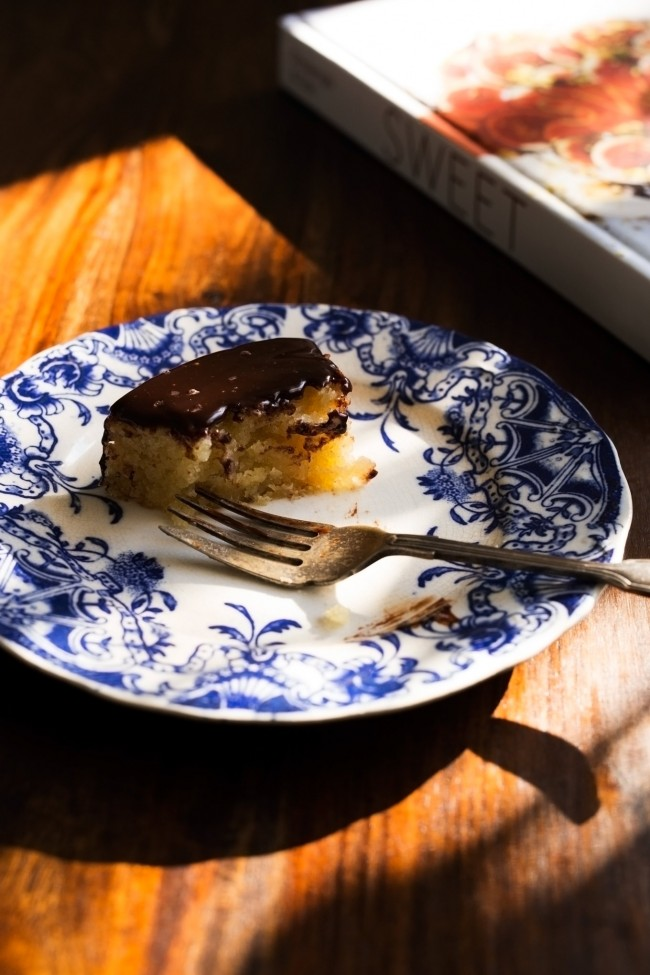 How to do it:
Flourless Coconut and Chocolate Cake
Prep Time: 5 minutes
Cook Time: 50 minutes
Total Time: 55 minutes
Serving Size: 10-12
Adapted from "Sweet" by Yotam Ottolenghi and Helen Goh. (Appetite by Random House®, $45).
Ingredients
¾ cup + 2 tbsp unsalted butter, at room temperature
1 ¼ cups granulated sugar
⅔ cup finely shredded coconut
Scraped seeds of 1 vanilla pod
¼ tsp salt
4 large eggs
1 ⅔ cups almond meal
2 oz dark chocolate (70% cocoa solids), roughly chopped into ⅓ inch pieces
2 tbsp granulated sugar
1 tbsp light corn syrup
3 tbsp water
Scraped seeds of ¼ vanilla pod
1 ½ tbsp unsalted butter, at room temperature, cut into ¾ inch cubes
Directions
Preheat the oven to 350 degrees F. Grease the base and sides of a 9-inch round springform pan and line with parchment paper, then set aside.
Place butter, sugar, coconut, vanilla seeds and salt in an electric mixer with the paddle attachment in place. Beat on medium-high speed, until pale and fluffy, about 3 minutes. Add the eggs, one at a time, beating well after each addition. Turn the speed on low, add the almond meal and mix until just combined.
Scrape the mixture into the pan and bake for 40 minutes if using the loaf pan or 50 minutes if using the round pan, or until the cake is golden brown on top and a skewer inserted into the middle comes out clean. Remove the cake from the oven and set aside to cool in the pan before inverting onto a serving plate. Set aside until completely cool.
When you are ready to serve, place the chocolate in a medium bowl and set aside. Put the sugar and corn syrup in a small saucepan and place over medium-low heat. Stir to combine and, when the sugar has melted, increase the heat to medium and bring to a boil, stirring gently from time to time. Continue to boil for about 7 minutes, until the color is a pale amber. Remove from the heat and carefully pour in the water. Don't worry if the mix seizes; just return the pan to the heat, add the vanilla seeds and stir gently and continuously until it returns to a boil and the sugar has melted again. Remove from the heat and wait for a minute before pouring the water-caramel over the chocolate. Allow to stand for about 3 minutes, then whisk to combine. Add the butter, a couple of cubes at a time, whisking after each addition. Continue until all the butter has been added, whisking to combine until the consistency is that of thick syrup.
Spread the ganache over the top of the cake, letting it run down the sides a little, and serve.
This cake will keep well for up to 5 days in an airtight container. It can be eaten on the day of making, but we think it tastes even better served at room temperature the following day. I added a sprinkling of Maldon salt on top of the cake because I can't get enough of it, but it's an optional touch, and any flaked sea salt would do in its stead.