Tiramisu is a classic Italian dessert that has been enjoyed all over the world for decades. It's made with ladyfingers, mascarpone cheese, and coffee, and it's a dessert that is both rich and delicious. In this article, we will introduce a new twist to the traditional tiramisu recipe by adding chocolate and raspberry to it, creating a heavenly dessert that will impress your guests.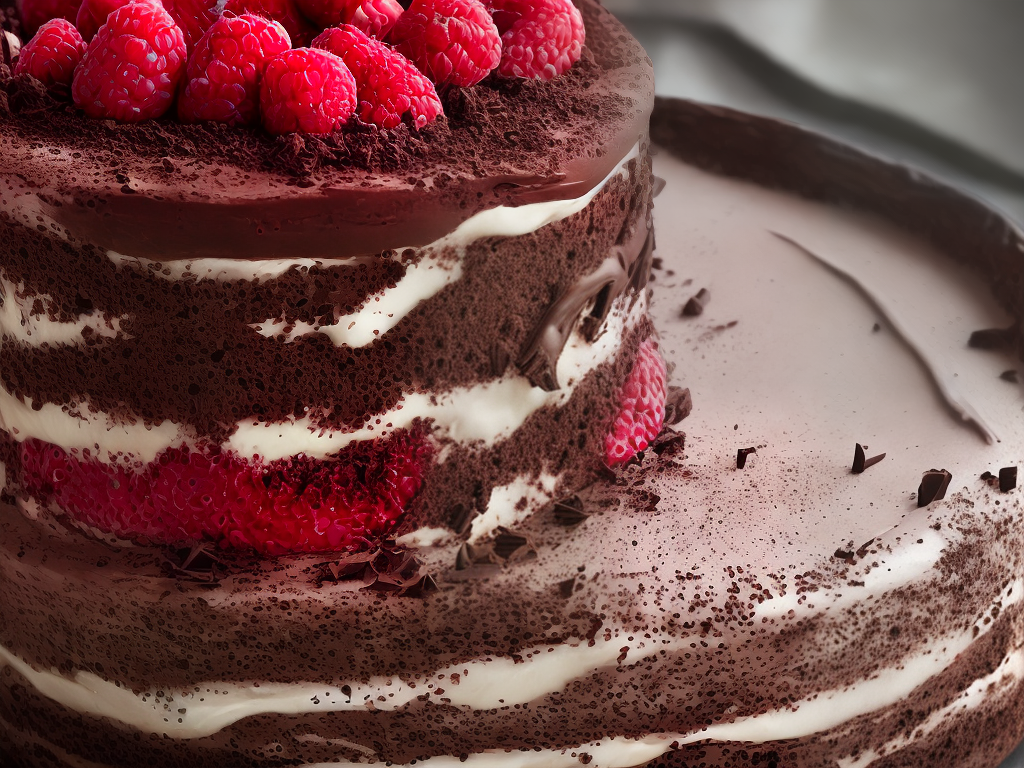 What is Tiramisu?
Before we dive into the recipe, let's first explore what tiramisu is. Tiramisu is an Italian dessert that originated in the Veneto region of Italy. It's made with layers of ladyfingers soaked in coffee and liquor, topped with a creamy mixture of mascarpone cheese, sugar, and eggs. Traditionally, cocoa powder is dusted on top of the mascarpone mixture to give it a chocolate flavour.
Ingredients
To make chocolate and raspberry tiramisu, you will need the following ingredients:
250g mascarpone cheese
200ml double cream
100g caster sugar
2 tablespoons raspberry liqueur
2 tablespoons dark chocolate, grated
12-16 ladyfingers
1 cup strong coffee, cooled
1 punnet of fresh raspberries
Instructions
Now that you have all the ingredients, it's time to start making the chocolate and raspberry tiramisu.
Step 1: Prepare the Mascarpone Cream
In a large mixing bowl, whisk the mascarpone cheese, double cream, and caster sugar until smooth and creamy. Add the raspberry liqueur and whisk again until well combined.
Step 2: Assemble the Tiramisu
Dip the ladyfingers in the cooled coffee and place them in a single layer at the bottom of a 9×9 inch dish. Spread half of the mascarpone cream mixture over the ladyfingers, making sure to spread it evenly. Sprinkle half of the grated chocolate on top of the cream mixture.
Add another layer of dipped ladyfingers on top of the chocolate, followed by the remaining mascarpone cream mixture. Top it off with fresh raspberries and sprinkle the remaining grated chocolate over the top.
Step 3: Chill and Serve
Cover the dish with cling film and chill in the refrigerator for at least 2 hours or overnight to allow the flavours to meld together. Once it's chilled, serve it cold and enjoy the deliciousness!
Tips for Making the Best Chocolate and Raspberry Tiramisu
Use fresh and high-quality ingredients for the best flavour.
Dip the ladyfingers quickly in the coffee to avoid them becoming too soggy.
Don't overmix the mascarpone cream to avoid it becoming too runny.
Chill the tiramisu for at least 2 hours to allow the flavours to meld together.
Decorate the top with fresh raspberries and grated chocolate for an extra touch of decadence.
Conclusion
Chocolate and Raspberry Tiramisu with Ladyfingers and Mascarpone Cream is a delicious and indulgent dessert that is perfect for any occasion. With its layers of ladyfingers soaked in coffee and raspberry liqueur, creamy mascarpone cheese, and fresh raspberries, this dessert is sure to impress your guests. Follow our simple recipe and tips to make the best tiramisu that will leave your taste buds wanting more.