They had to dig me out from under a mountain of flour, sugar, and apple peels before I could write this post, but it was worth it! Ladies and gentlemen, may I present you, please, with the perfect apple cake.
A couple of months ago, I was approached by Amanda from Cinnamon Scrolls to see if I'd like to take place in a holiday baking roundup with a host of terrific Canadian bloggers — naturally, I leapt at the opportunity! But afterward, I began racking my brain to try to think of something we traditionally baked during Hannukah, and came up blank. My grandmothers serve wonderful desserts, but the dishes change from year to year: mandelbrot, stewed rhubarb, chocolate chip meringues, crumb cakes, sugar cookies, gingerbread cake.
And then it hit me: I should make apple cake! Apple cake, in its various forms (from the sharlotka in Russia to the apfelkuchen in Germany) has long been a staple of Jewish desserts, and it had the advantage of being both seasonal and something I was certain my grandmothers could help me with.
As luck would have it, each of them had not one but two recipes for apple cake. I'll just combine bits and pieces of each recipe to create one all-star recipe!, I thought, ever-so-optimistically. And when the first cake was a disaster, I just brushed off my apron and headed down the street for more apples.
And then the second cake was a mess.
As was the third.
I must say, by the fourth dud that optimism was sure as hell wearing thin.
But then the fifth cake was a thing of beauty. I'd been so sick of apple cake by that point that I hadn't even sampled it before serving it to my family. But after I dished out slices one by one, I cut a small one for myself and took a reluctant bite: it was heaven.
First, you've got a sweet-and-salty crunch from the pecan streusel drizzled in salted caramel sauce, which gives way to a tender cake spiced just with a hint of nutmeg and some ginger, and melt-in-your-mouth pieces of apple in every bite. An alternative title for this might be "Realtors' Cake," because you could sure sell some houses with this beauty baking in the oven — it's so good that not only does your kitchen fill with the scent as it bakes, but your hallways, your bedrooms, and I daresay even your neighbours homes. And it will continue smelling like heaven long after the cake has been demolished, which, if you're anything like my family, will take no time at all.
Happy holidays, my darlings.
xo,
A
For more holiday recipe inspiration, please check out these incredible recipes by my fellow blogger friends! You can find us, too, on social media if you search for #CdnBloggerTraditions
Butterscotch Peanut Butter Marshmallow Squares by My Kitchen Love
Caribbean Sorrel by Chew Street
Chocolate Truffle Hedgehogs by Cocoa Bean, The Vegetable
Coco-Kalikimaka Cookies by The Chewy Life
Crispy Chocolate Peanut Butter Bars by The Cinnamon Scrolls
Gingerbread Cake with Maple Whipped Cream (Vegan) by The Refreshanista
Gingerbread Cake with Warm Caramel Glaze by Eat, Live, & Play
Peppermint Chocolate Snowball Truffles by The Busy Baker
Polish Gingerbread Cookies (Pierniczki Tradycyjne) by Liv for Cake
Vegan Caramel Popcorn by The Viet Vegan
Apple cider cake with salted caramel sauce
Prep Time: 20 minutes
Cook Time: 1 hour, 10 minutes
Total Time: 1 hour, 30 minutes
Serving Size: 8-12
A real holiday treat, with streusel for crunch and melt-in-your-mouth apple slices in every bite.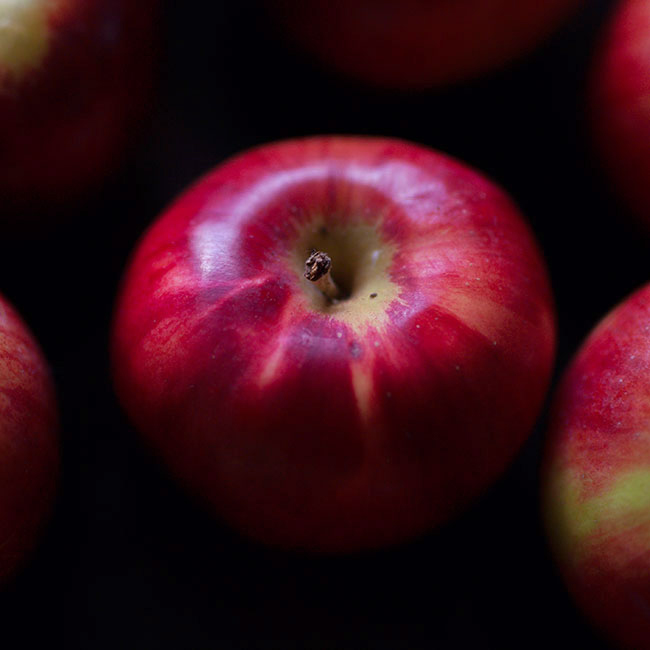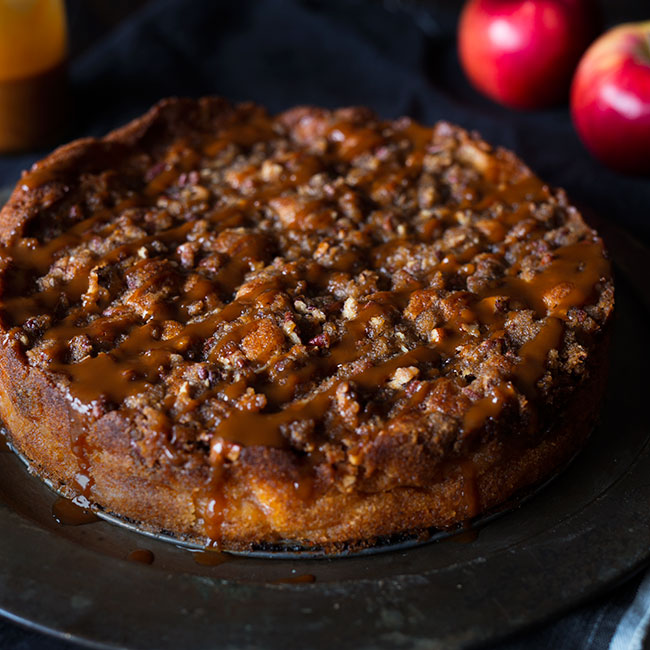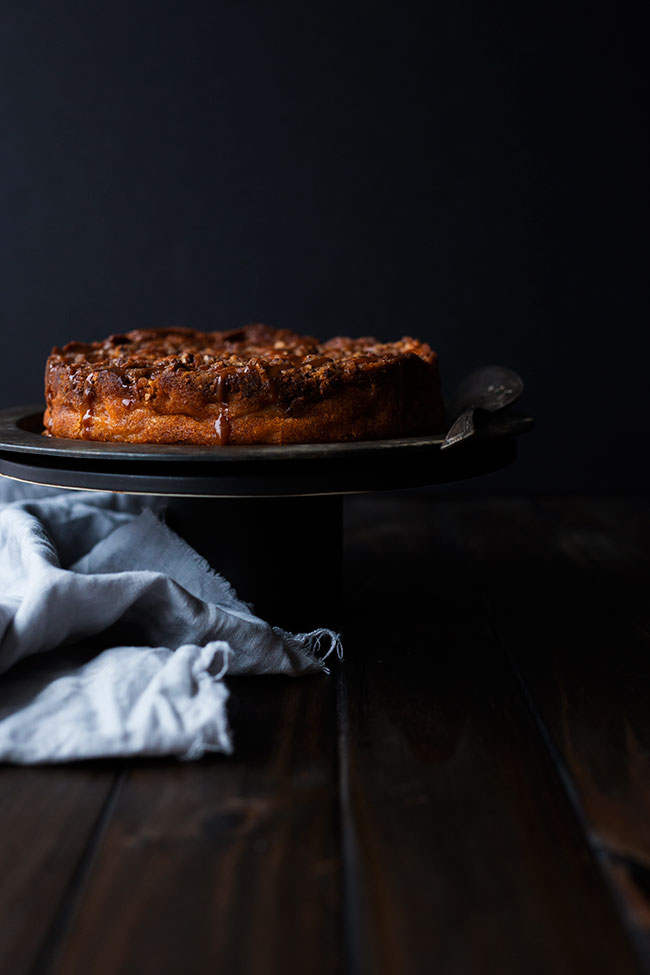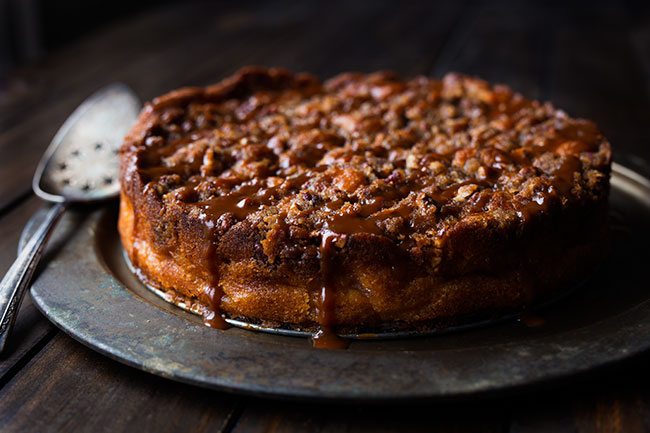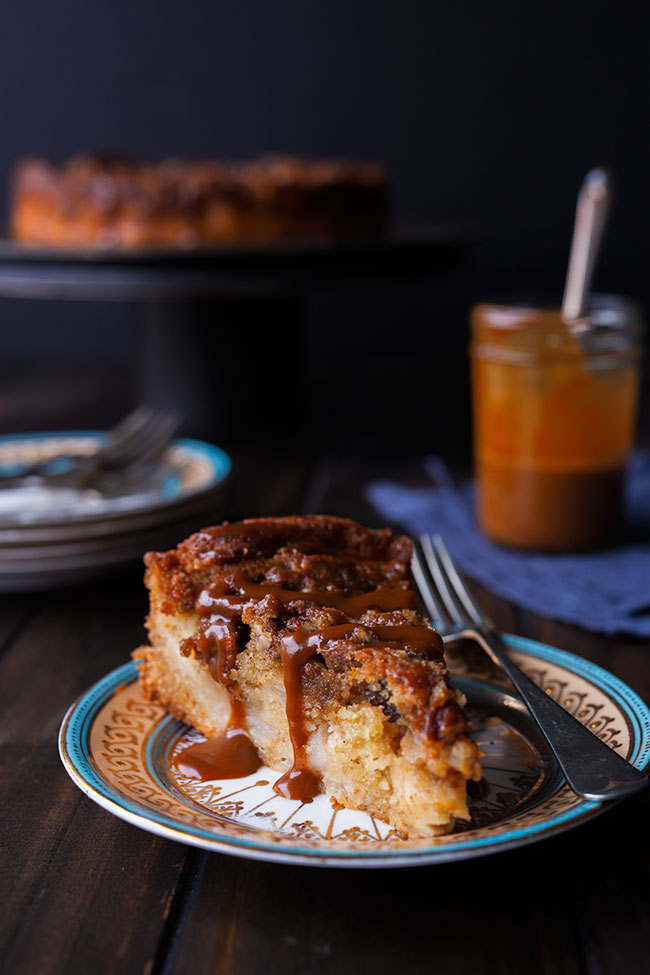 How to do it:
Ingredients
1/2 cup (65g) all-purpose flour
1/2 cup packed (100g) brown sugar
3/4 cup (95g) chopped pecans
1/4 tsp ground ginger
1/4 tsp ground nutmeg
teeny pinch of salt
1/3 cup (75g) canola oil (or other neutral flavoured oil)
4 medium (700g) apples, Cortlands or Macs are best
1 cup + 2 Tbs (150g) all-purpose flour
2 tsp baking powder
1/2 tsp ground nutmeg
2 tsp ground ginger
1/2 tsp salt
2 eggs (100g) room temperature
3/4 cup (150g) white sugar
1/2 cup (115g) canola oil (or other neutral flavoured oil)
1/4 cup (70g) apple cider, room temperature
3/4 cup (150g) white sugar
1/4 cup water
1 cup whipping cream
2 Tbs butter, cubed
1/4 tsp salt
Directions
Preheat the oven to 350F, and grease a 9-inch springform pan.
Combine all of the ingredients together in a small bowl, and mix until they come together. Place bowl in the freezer.
Peel the apples, and chop them into small, half-inch chunks. Set them (and the cutting board) aside.
In a small bowl, whisk together the flour, baking powder, nutmeg, ginger, and salt.
In a large bowl, whisk the eggs and sugar together by hand for a minute and a half (building some nice muscles there!), until the mixture thickens and becomes pale. Briefly whisk in the oil and the apple cider.
Add the dry ingredients to the egg mixture, and whisk a couple of times until just incorporated. Add the apples and fold them in gently a few times with a spatula.
Pour the batter into the greased springform pan, and sprinkle with the streusel topping.
Bake at 350F for 55-70 minutes (time will vary depending on your oven), until golden-brown on top and a tester inserted into the centre of the cake comes out clean. If at any point, the topping seems to be browning too quickly, cover the top of the cake with aluminum foil before continuing baking.
Allow to cool completely for a couple hours before serving.
In a medium pot, gently stir together the sugar and water. Turn the heat to medium-high and stop stirring. Allow the mixture to come to a boil and begin to caramelize. This will take between 5-10 minutes. Once the mixture begins to have streaks of gold, give the pot a gentle swirl, and remove from heat completely when it turns a dark amber. Immediately pour in the cream, and BE CAREFUL: it will steam up a lot! Whisk the cream in completely, then the butter and the salt. Return to medium-low heat for 5 minutes, until slightly reduced. Allow to cool, and pour into a jar. Drizzle as much as desired on the cake, and save the rest for ice cream.
Leftover cake will keep at room temperature for a couple of days; leftover caramel keeps for a couple weeks in the fridge.
*Caramel sauce can be made up to 5 days in advance