Asparagus is a versatile vegetable that can be enjoyed in various dishes. This asparagus stir-fry recipe is a quick and easy way to enjoy this nutritious ingredient. It is packed with flavour and nutrition and will become a staple in your household.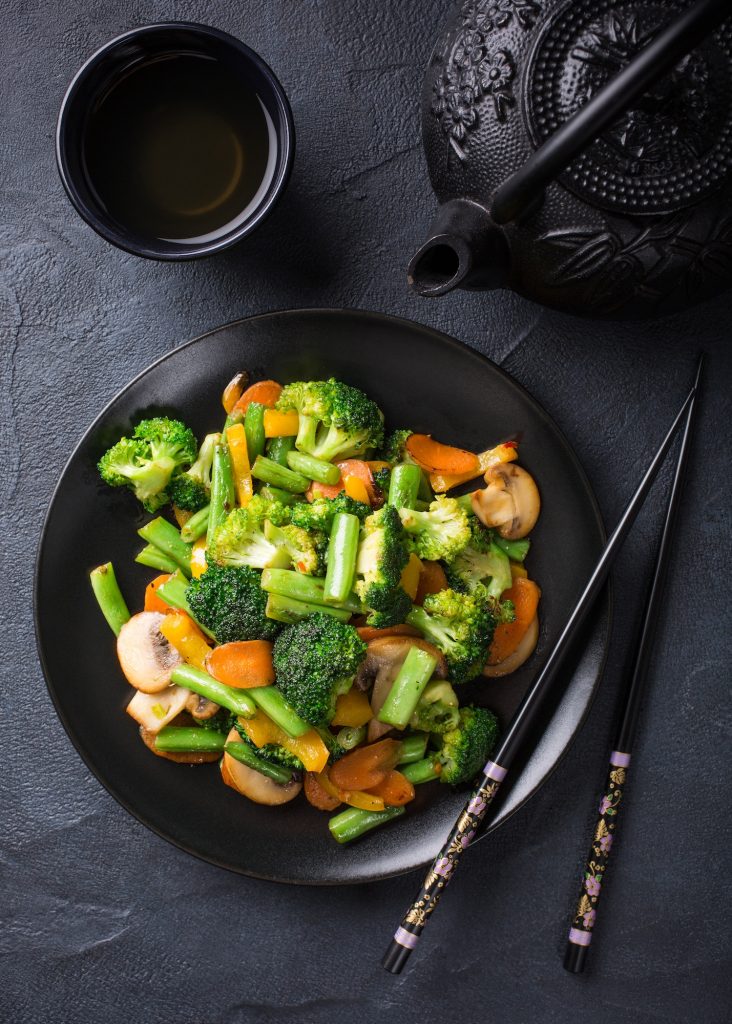 Ingredients
1 bunch of asparagus
1 red bell pepper
1 yellow bell pepper
1 red onion
2 cloves of garlic
2 tablespoons of vegetable oil
1 teaspoon of cornstarch
2 tablespoons of soy sauce
1 teaspoon of sesame oil
Salt and pepper to taste
Sesame seeds (optional)
Preparation
Wash and chop the asparagus into bite-sized pieces.
Cut the red and yellow bell peppers into thin strips.
Dice the red onion.
Mince the garlic.
Cooking
Heat the vegetable oil in a wok or large frying pan over high heat.
Add the garlic and stir-fry for 30 seconds.
Add the red onion and stir-fry for 2 minutes.
Add the bell peppers and asparagus and stir-fry for 3 minutes.
Mix the cornstarch, soy sauce, and sesame oil in a small bowl.
Pour the mixture over the stir-fry and cook for 2 minutes or until the sauce has thickened.
Season with salt and pepper to taste.
Serve the stir-fry with rice and sprinkle with sesame seeds, if desired.
Nutritional Benefits
Asparagus is a low-calorie vegetable high in fibre and packed with vitamins and minerals. It is a good source of vitamins A, C, and K, as well as folate, potassium, and iron. The red bell peppers and red onion in this recipe are also high in nutrients, making this stir-fry a nutritious addition to any meal.
This asparagus stir-fry recipe is a delicious and nutritious way to enjoy this versatile vegetable. It is easy to make and will become a staple in your household. So why not give it a try today!